The playgrounds of Mera
In Mera children can have fun in nature without worries!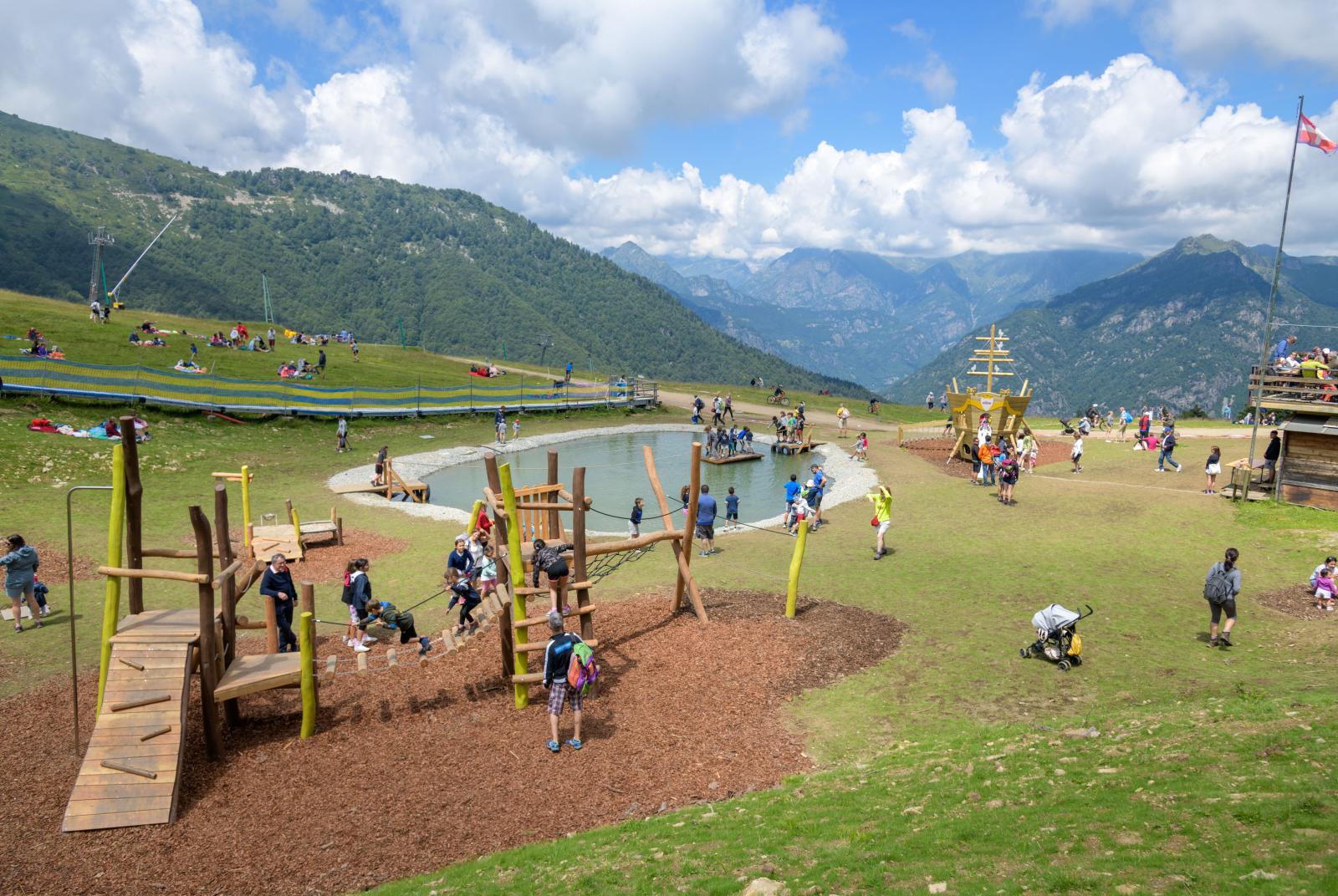 Let's discover the two playgrounds together!
The Cove of Meraviglio
The Den of Meraviglio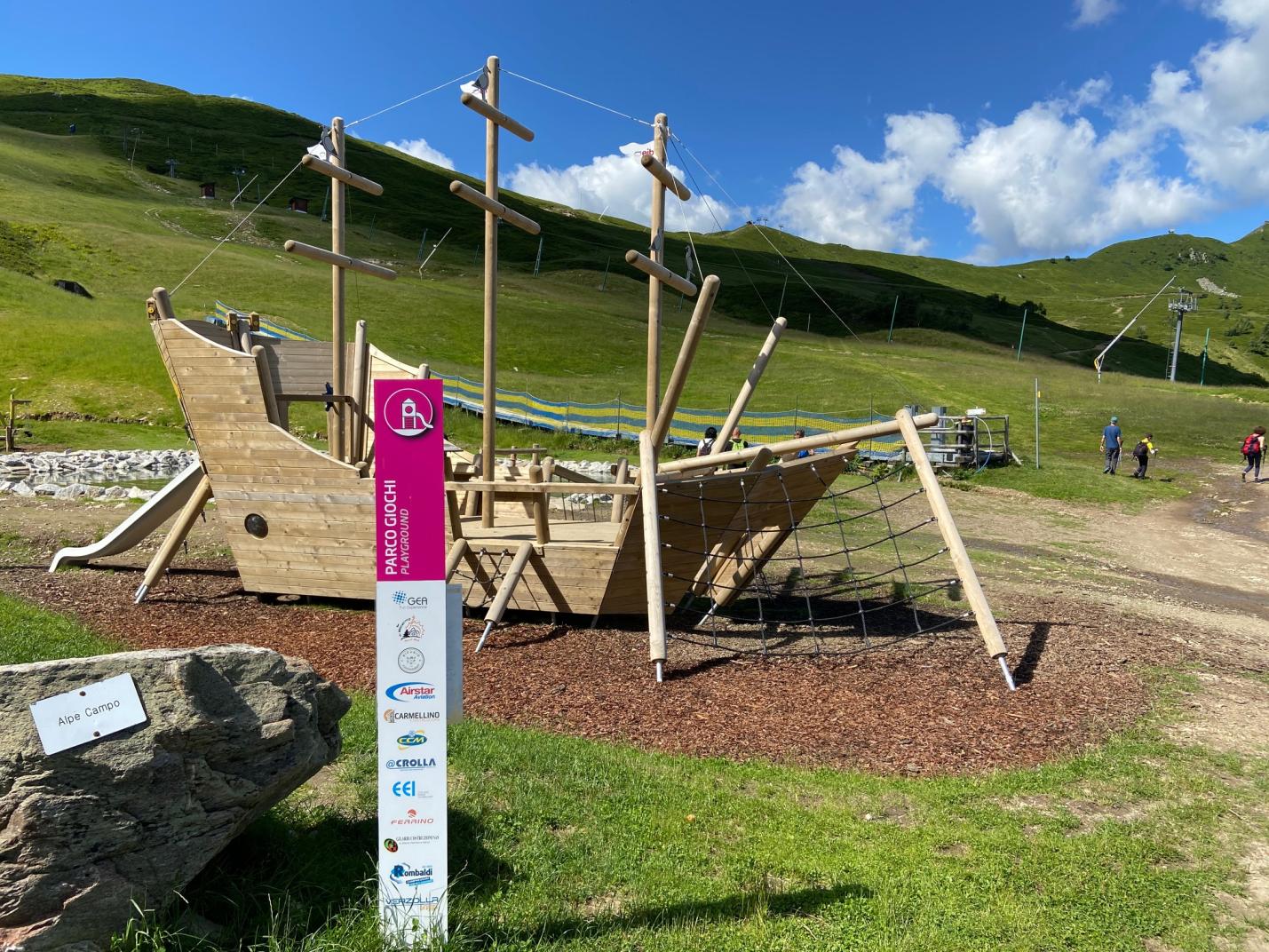 The first playground that we want to present to you is called "il Covo". It is located in the Campo area and was built in summer 2020.
An area entirely dedicated to little explorers of Monte Rosa, beautiful, safe and freely accessible even on the snow during the winter season, surrounded by green meadows and rhododendrons in the summer.
A few steps from the arrival station of the Mera chairlift swings, slides, rope walls, small Tibetan bridges to cross, a large pirate ship to explore and a raft to cross the lake are waiting to be explored. To reach it, just take the road that crosses the center of Mera up to the Campo bar-restaurant area.
It is a dirt road, wide and flat, suitable for everyone, lasting about 15 minutes. Next to the games you will find the Campo Bar Restaurant, a place that has an internal room and a large wooden terrace. It overlooks where the children play and is perfect for watching them, or for a snack with them while they catch their breath! Continuing a few more steps you will find La Casera Bianca, a farmhouse at high altitude surrounded by animals and nature.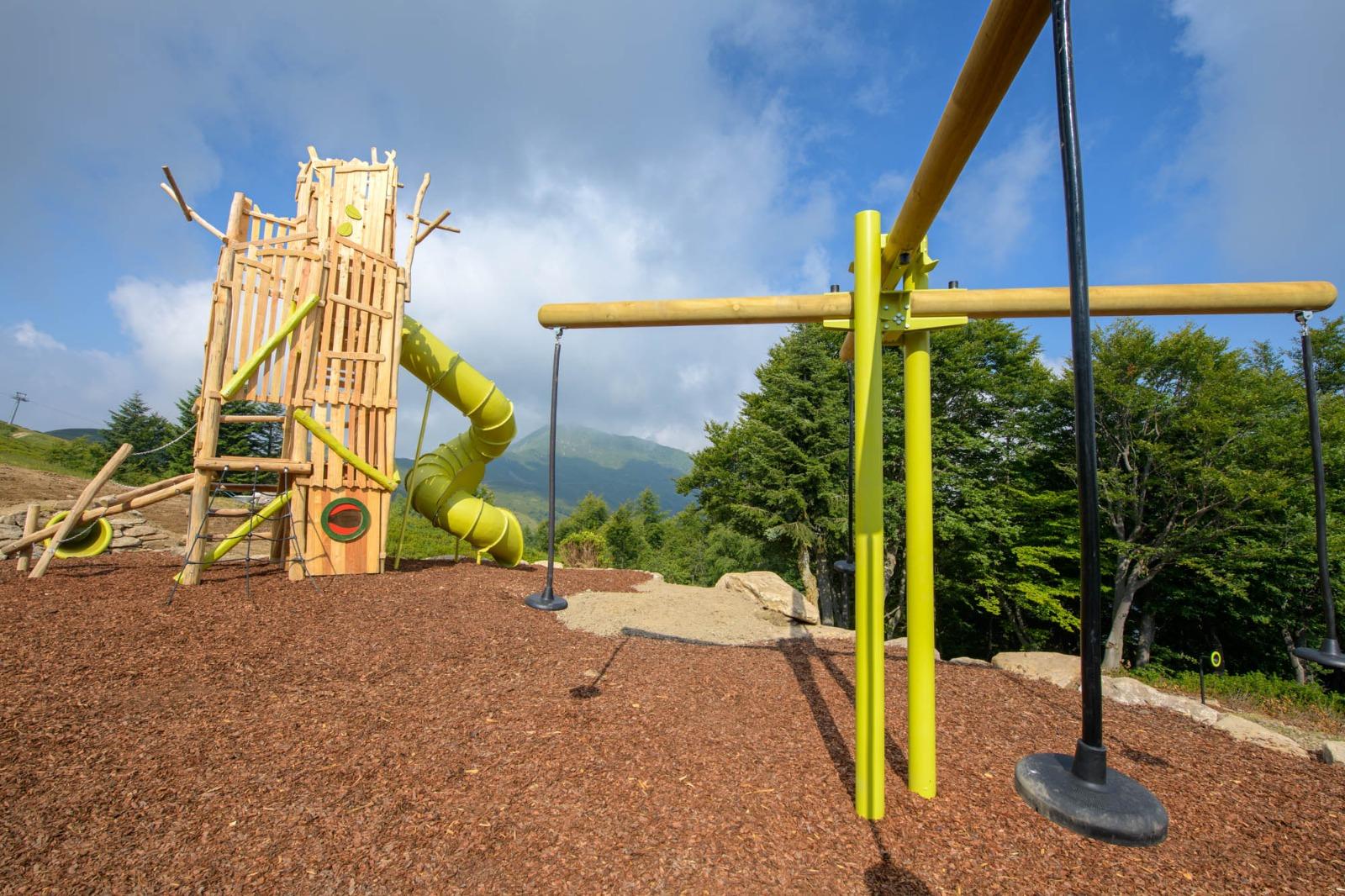 The second playground of Mera is called "La tana" and is located in the grove area, one of the most panoramic and loved of our alp!
Meraviglio, the squirrel explorer, brought it to light in the summer of 2021, and worked hard to make it open to everyone, and to make available to little explorers who visit Mera for the summer, a map with all the routes and points of interest that he has discovered in these years of research in the Alps.
To join the two parks there are a pedestrian and a cycle/pedestrian path, both in a ring. Along the way you will find panels to play and learn with Meraviglio, panoramic and thematic points, discover them all on the map and then in Mera!
Where is Meraviglio hiding?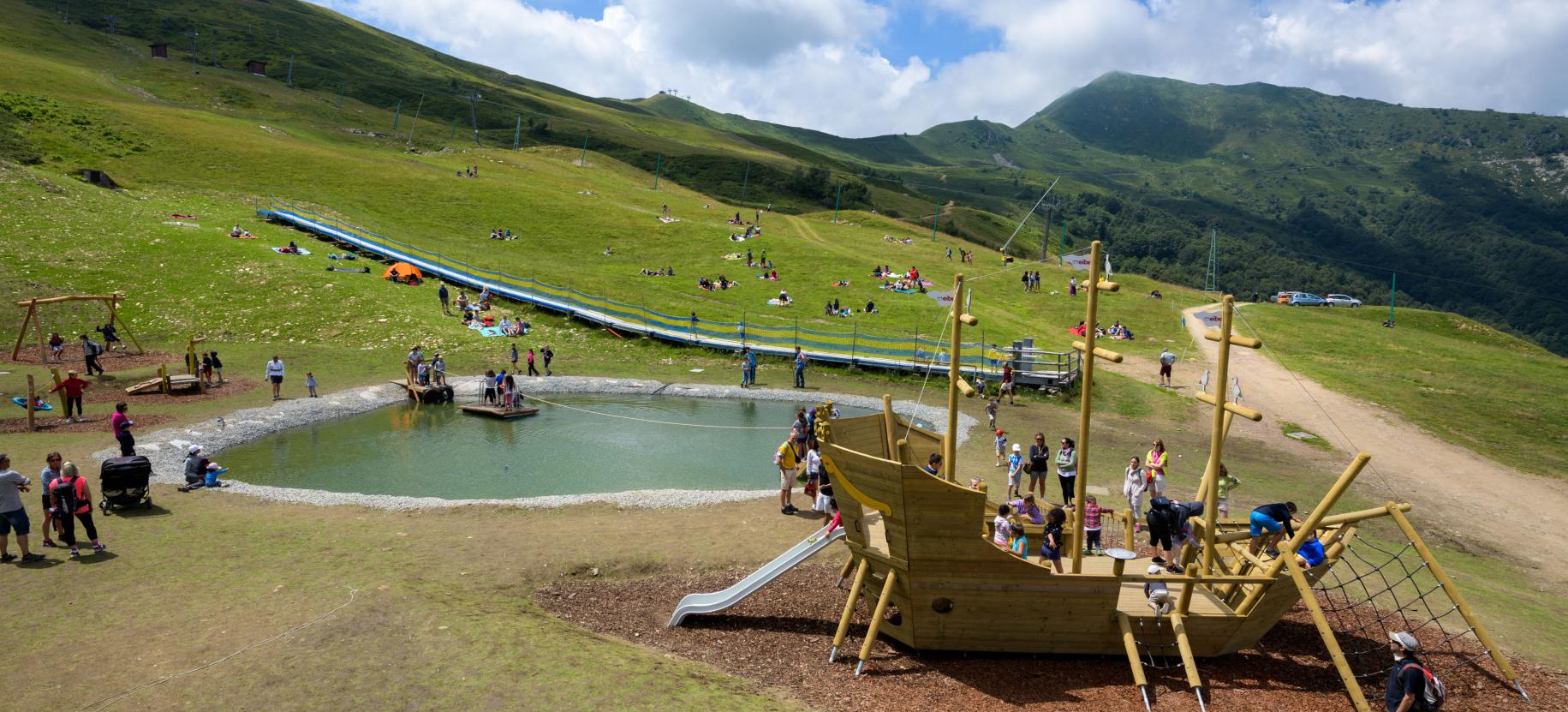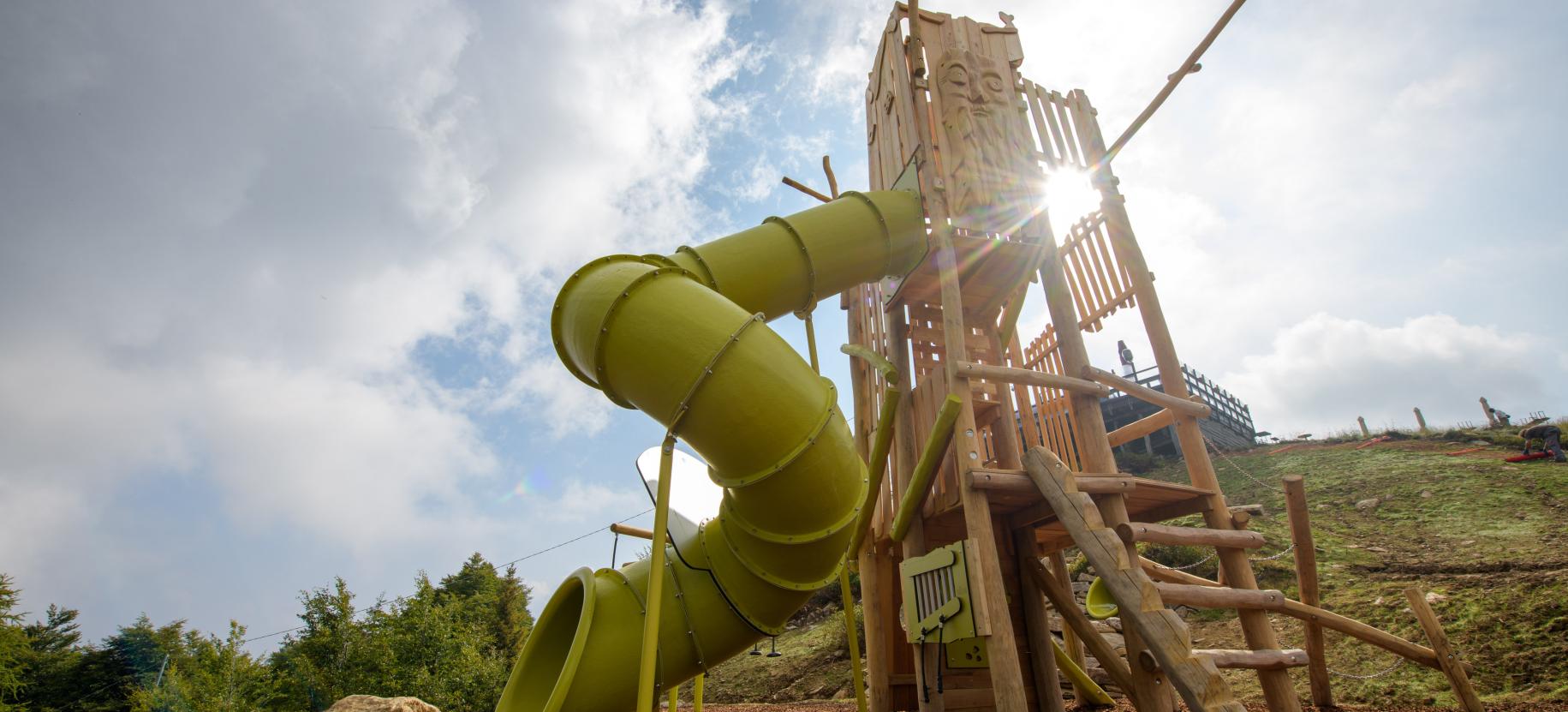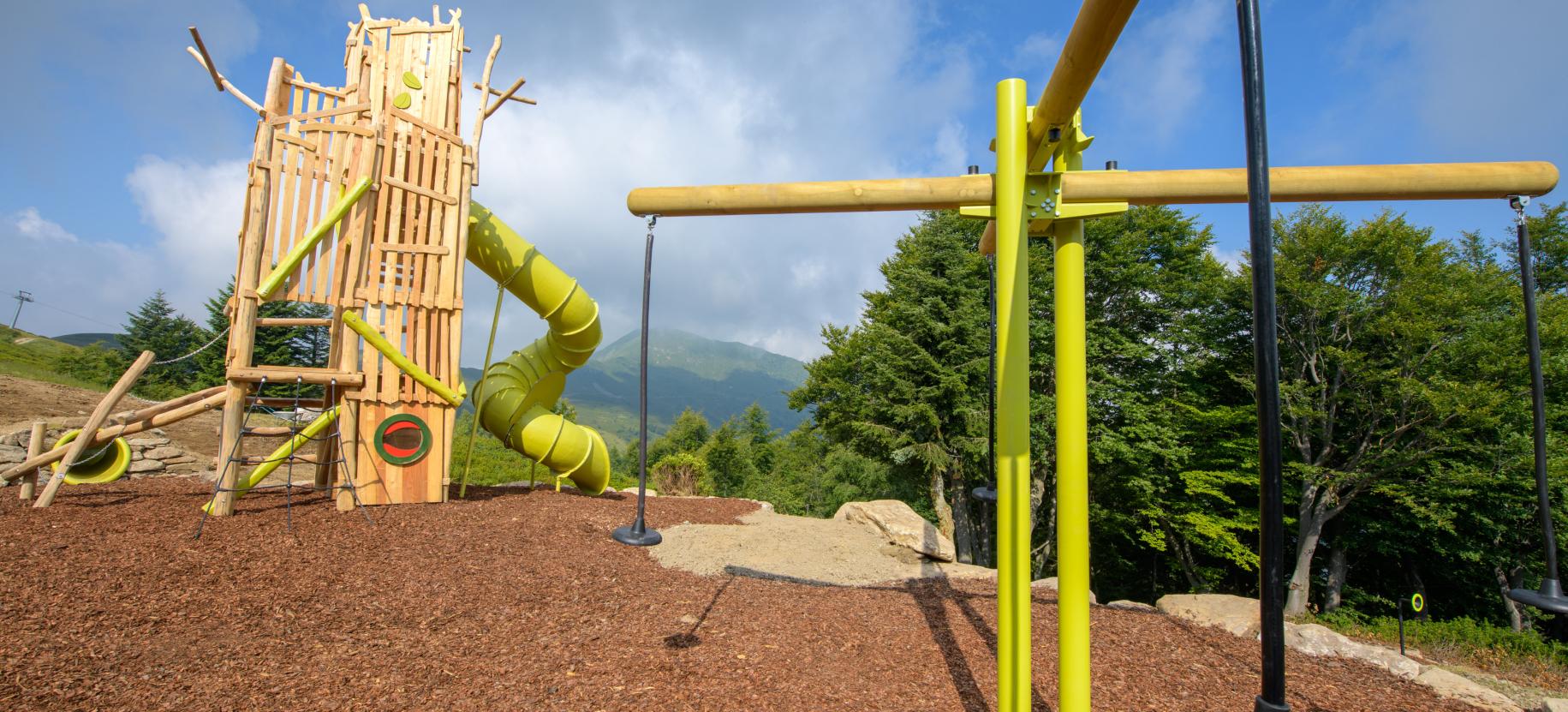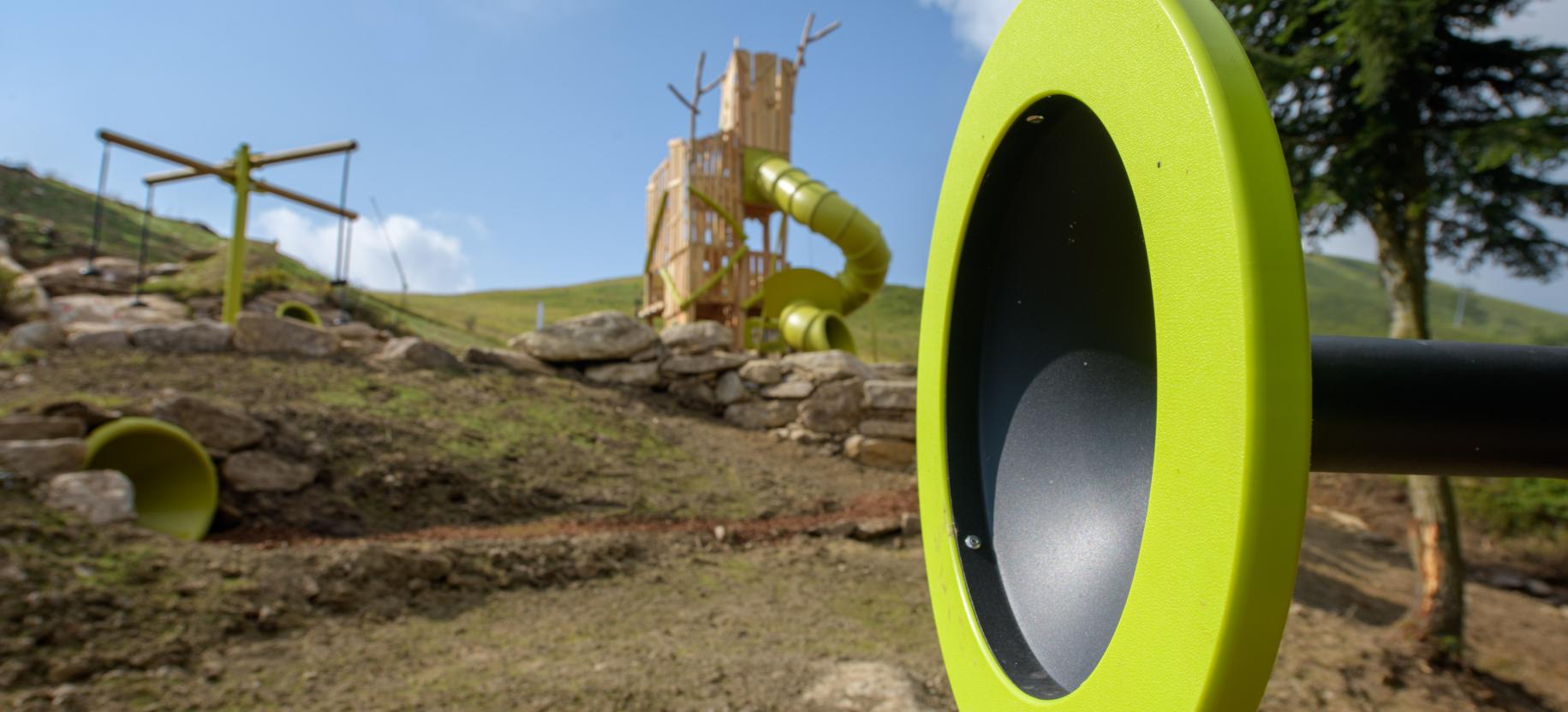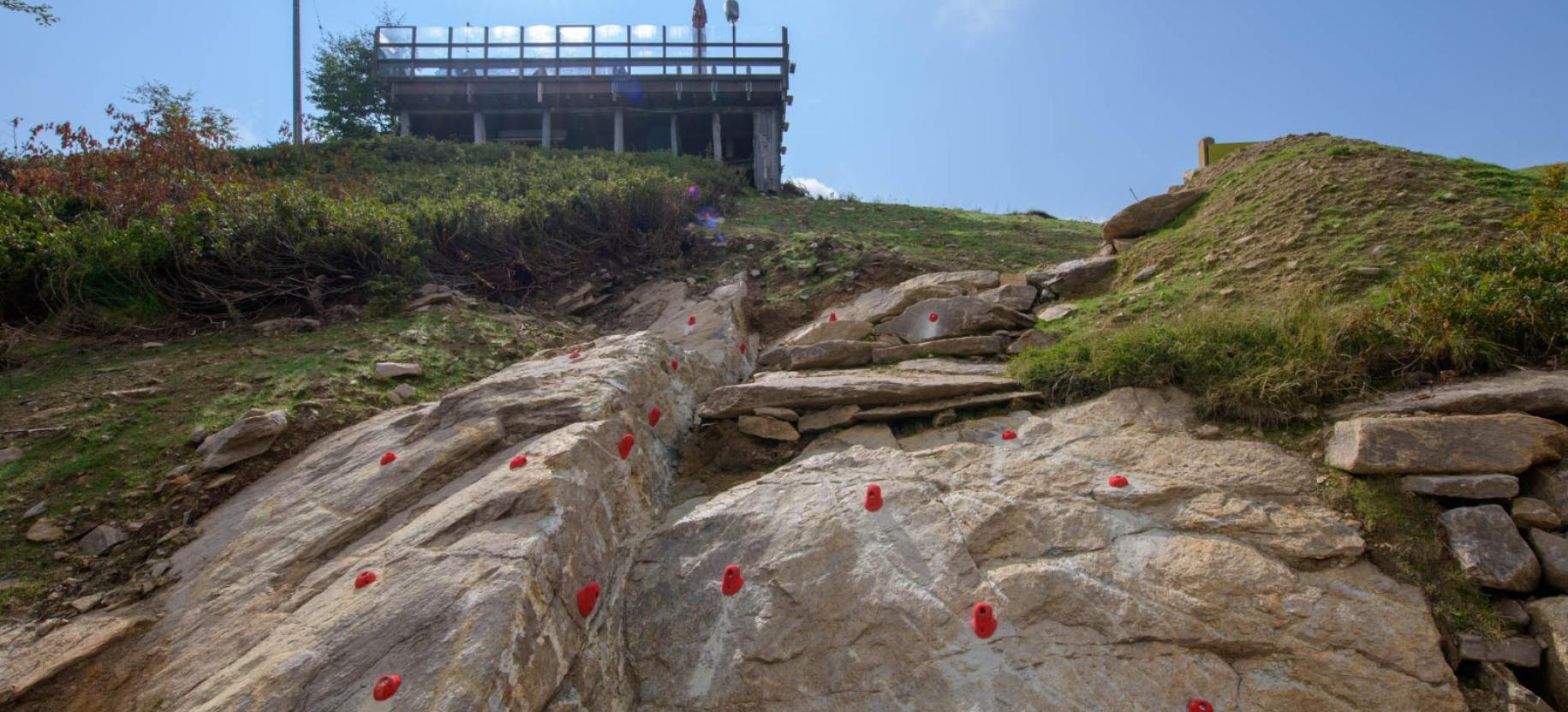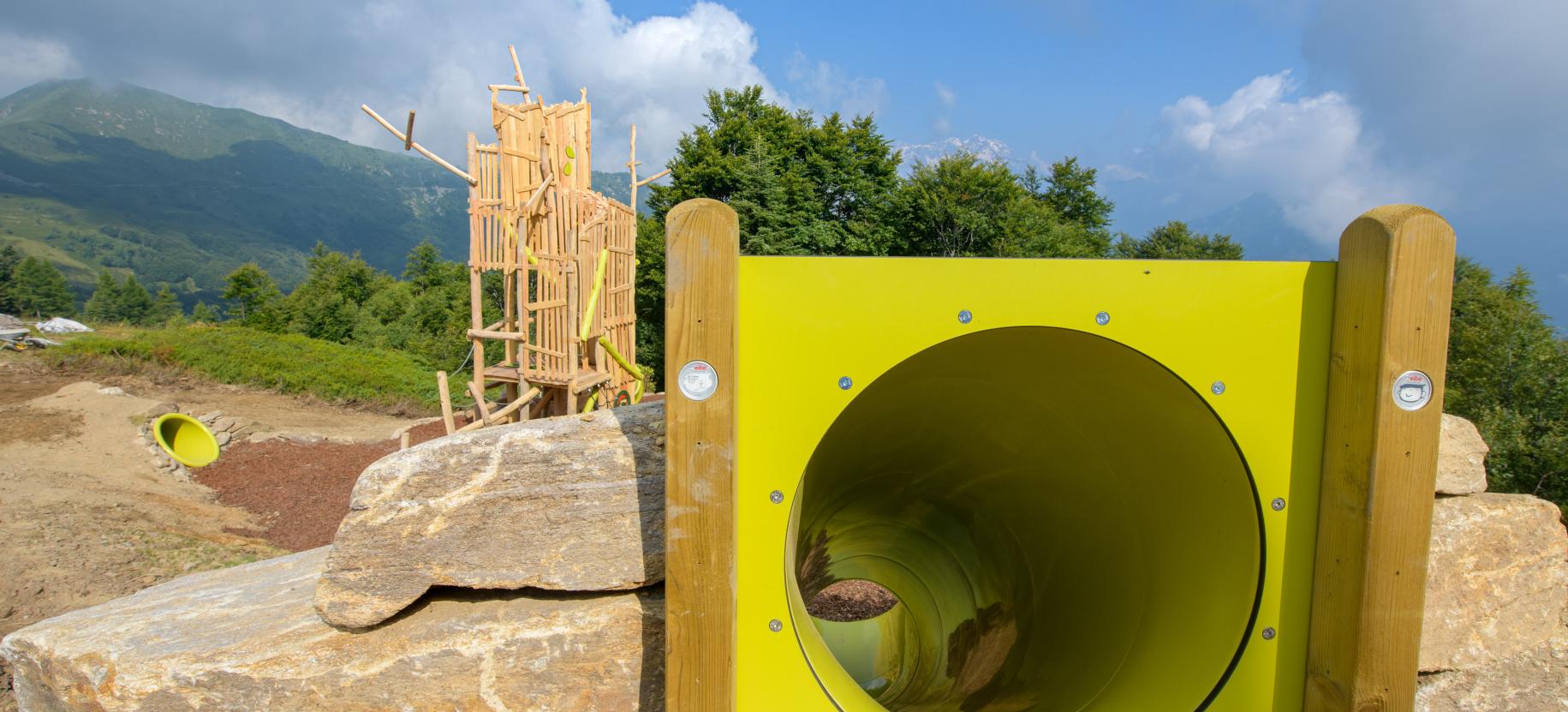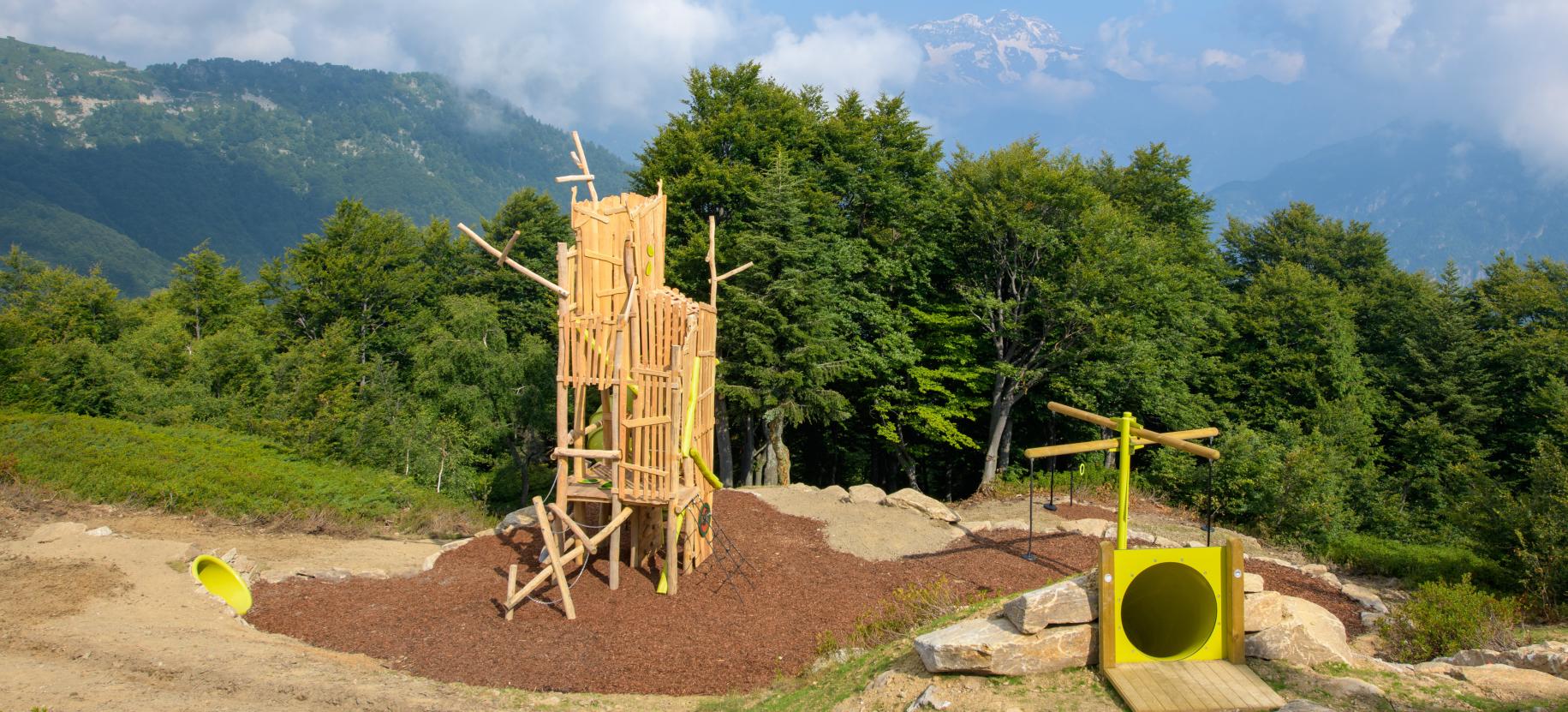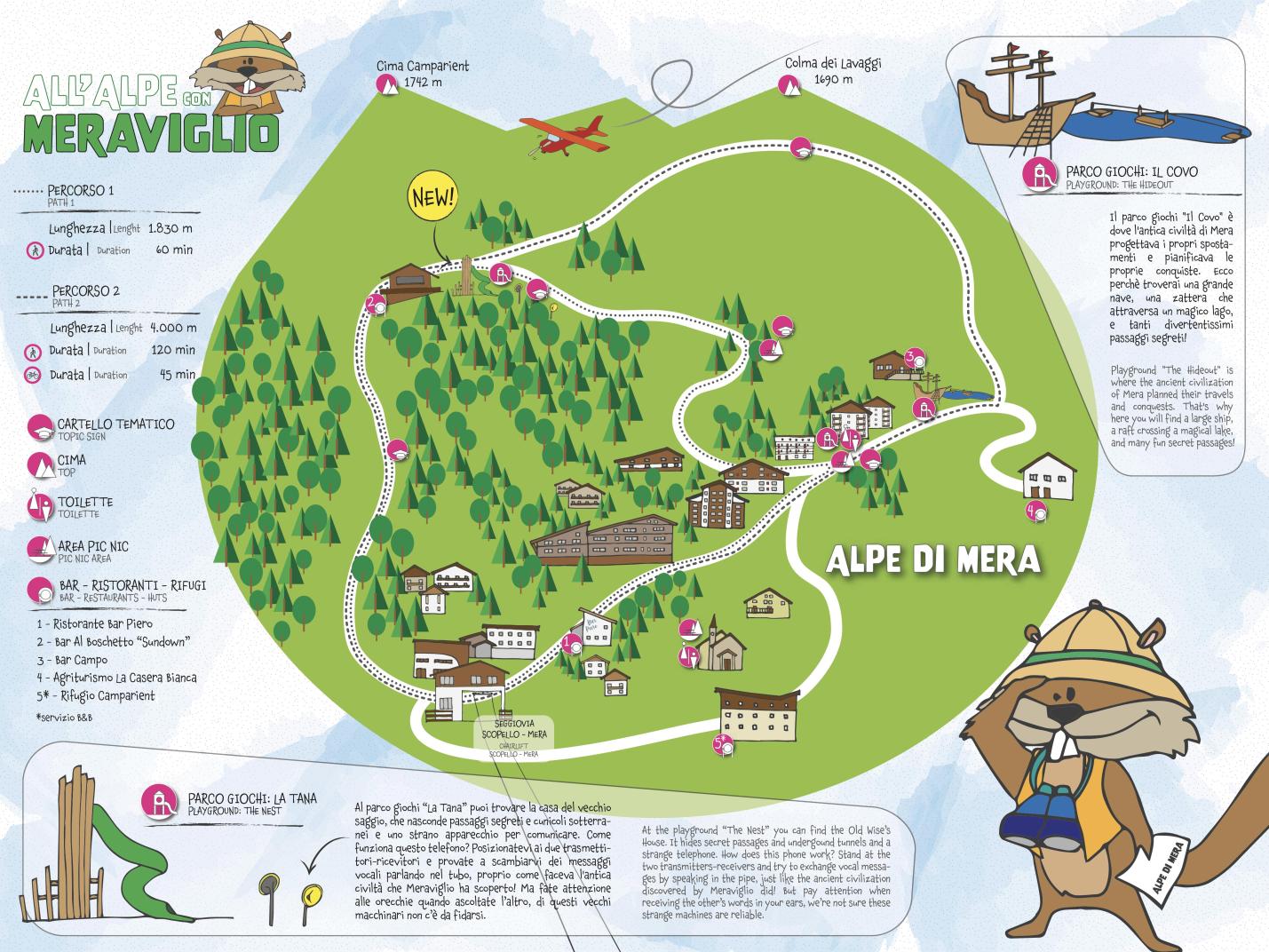 AT THE ALPE DI MERA WITH MERAVIGLIO